Terms and Conditions for Use Policy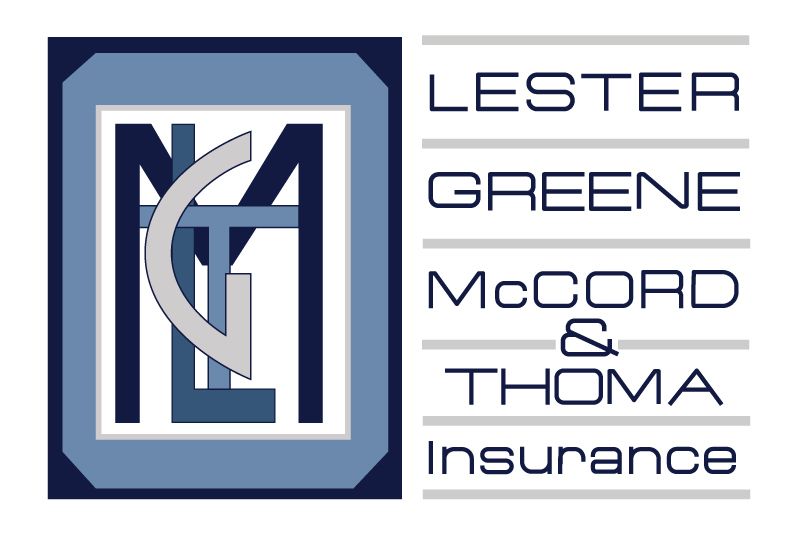 TERMS AND CONDITIONS FOR USE OF THIS SITE
Your use of this site is expressly conditioned on your acceptance of these TOU ("TOU").  If you do not agree with any part of the TOU, you must not use this site.
Lester, Greene & McCord Insurance, Inc. d/b/a "
Lester, Greene, McCord & Thoma Insurance, Inc.
" and its affiliated companies (collectively, "LGM") reserve the right to modify these TOU at any time.  Continued use of this site by you will constitute your acceptance of any revisions to the TOU.  Please check this page regularly.
Copyright / Trademark
Except where otherwise indicated, all materials contained in this Web site are the copyrighted property of LGM, its affiliated companies and/or third party licensors.  The LGM logo, all other service marks, and the names of various products and services described within are service marks of LGM or its affiliates.  All other trademarks or service marks are the property of their respective owners.
Permission is hereby granted to use, copy and distribute these materials as presented in this Web site and without alteration for non-commercial purposes only; provided that all copyright and other proprietary notices appear in all copies in the same manner as the original. All other uses are prohibited.
Except as expressly provided herein, you shall not use any portion of this Web site, or any other intellectual property of LGM (including, but not limited to, LGM service marks), on any other Web site, in the source code of any other Web site, or in any other printed or electronic materials. Except as expressly provided herein, you shall not modify, publish, reproduce, republish, create derivative works, copy, upload, post, transmit, distribute, or otherwise use any of this Web site's content or frame this Web site within any other Web site without our prior written permission. Systematic retrieval of data or other content from this site to create or compile, directly or indirectly, a collection, compilation, database or directory, without prior written permission from LGM, is prohibited.
LGM does not knowingly permit anyone to post on this Web site materials that infringe on the intellectual property rights of third parties.  If you believe that your work has been copied and is available on this Web site in a way that constitutes copyright infringement, please provide our designated agent (named below) with a notice that includes substantially the following information:
(1)       A physical or electronic signature of the copyright owner or a person authorized to act on their behalf;
(2)       Identification of the copyrighted work claimed to have been infringed;
(3)        Identification of the material that is claimed to be infringing or to be the subject of infringing activity and that is to be removed or access to which is to be disabled, and information reasonably sufficient to permit us to locate the material;
(4)       Your contact information, including your address, telephone number, and email address;
(5)       A statement by you that you have a good faith belief that use of the material in the manner complained of is not authorized by the copyright owner, its agent, or the law; and
(6)       A statement that the information in the notification is accurate, and, under penalty of perjury, that you are authorized to act on behalf of the copyright owner.
Upon receipt of a notice meeting the above requirements, we will respond in accordance with the Digital Millennium Copyright Act to remove or disable access to the material claimed to be infringing or to be the subject of infringing activity.  We will also terminate account access by repeat infringers where we deem appropriate.  Our designated agent for notices concerning copyright infringement is:                              
John McCord
                                    115 W. Lauderdale St.
                                    Tullahoma, TN  37388-4414
jmccord@lgmtins.com
Telephone:  (931) 455-3453
Submitted Ideas Policy
When you submit ideas or materials to LGM ("Submissions"), such as for marketing, advertising, promotions, contests, products, services, devices, processes, trademarks, logos, artwork, music, photos, or videos, you grant to LGM a perpetual, irrevocable, world-wide, royalty-free right and license to use, modify, publish, disclose, or exploit the Submission at LGM's discretion.
Third-Party Sites
This site may contain links to other Internet Web sites ("Third-party Sites") that are not maintained by LGM.  These links are provided solely for your convenience.  LGM makes no warranties or representations about the content of, any products or services offered by, or the intellectual property compliance of, such Third-party Sites.  We recommend that you take the time to read the privacy policies and user agreements of these sites.
Privacy & Security
We are committed to protecting your privacy and earning your trust. This notice describes the personal information we collect about you and how we use and protect it. It applies to our current and former customers who live in your state, and replaces earlier versions that we may have given to you.
Summary
This section summarizes our privacy practices. For more detail, please read the entire privacy policy.
We gather information from you, your transactions with us, and outside sources.
We use your information only to conduct our business and provide insurance to you.
We will share your information with your selected agent or broker and companies that provide certain products or services you request through us.
We will not share your information with other companies for their independent marketing purposes without your consent.
You can limit our use of some of this information for marketing purposes.
We limit access to your information and use safeguards to help protect it.
You may review and correct your information.
What information do you collect about me?
We collect information about you to quote and service your insurance policy. This is called "Nonpublic Personal Information" if it identifies you and is not available to the public. Depending on the product, we collect it from some or all of the following sources. We have provided a few examples for each source, but not all may apply to you.
Application Information:
You provide this on your application, through your agent or broker, by phone, or online. We may also obtain it from directories and other outside sources. It includes your name, street and e-mail addresses, phone number, driver's license number, Social Security number, date of birth, gender, marital status, type of vehicle, and information about other drivers.
Consumer Report Information:
We obtain this from consumer reporting agencies. It includes your driving record, claims history with other insurers, and credit report information. The information is kept by the consumer reporting agencies and disclosed by them to others as permitted by law.
Transaction Information:
This is information about your transactions with us, our affiliates, or others. It includes your insurance coverages, limits and rates, and payment and claims history. It also includes information that we require for billing and payment.
Website information:
This information is unique to Internet transactions. It may include information about how you linked to our website, your IP address and information about your device, time of visit, and what pages you visit on our website. When you visit our websites, we use cookies, web beacons, and other technology to collect information about you and your activities on our websites to provide services to you, enhance your online experience, and advertise our products and services.
Who might get information about me from you?
We will share information about you only as permitted by law. Disclosures include those that we feel are required to provide insurance claims or customer service, prevent fraud, perform research or comply with the law. Recipients include, for example, our family of companies, claims representatives, service providers, consumer reporting agencies, insurance agents and brokers, law enforcement, courts and government agencies. These parties may disclose the information to others as permitted by law. For example, consumer reporting agencies may disclose Transaction Information received from us to other insurance companies with which you do business.
We do not share Nonpublic Personal Information with third parties for marketing purposes.
How do you protect my information?
We restrict access to your Nonpublic Personal Information to our employees and others who we feel must use it to provide our products and services or otherwise run our business. Their use of the information is limited by law, our employee code of conduct, and written agreements where appropriate. We also maintain physical, electronic and procedural safeguards to protect your information.
How can I review and correct information you have about me?
To review information we have about you, send a written request to Customer Service, 115 W. Lauderdale St., Tullahoma, TN 37388-4414. You must describe the kind of information you want to review and state that your request is in response to this Privacy Policy. Include your full name, mailing address, and policy number (if applicable). Within Thirty (30) business days, we will describe what is available and how you may request corrections. We will also name anyone we show as having received the information within two years prior to your request. Finally, we will identify the companies that have provided Consumer Report Information about you.
You may review the information at our offices or receive a copy of it for a fee to cover our costs. We will not provide information that we feel is privileged, such as information about insurance claims or lawsuits.
To correct information about you, send a written request as described above, explaining your desired correction. Within Thirty (30) business days, we will either make the requested correction or tell you why we will not. We cannot correct Consumer Report Information, such as your credit report. To do this, you must contact the consumer reporting agency that provided it.
If we make your requested correction, we will notify you in writing. We will also notify anyone named by you who may have received the information within the previous Two (2) years. If required by law, we will also notify others who may have given it to or received it from us. If we refuse to make the requested correction, you may file with us a concise written statement about why you object, including the information you think is correct. Your statement will then become part of your file. It will be sent to the same persons to whom we would send a copy of any correction or change.
Additional information about Internet practices
When you visit our websites, we collect Website Information for a variety of reasons. For example, if you start an insurance quote on our website, but decide to finish it later, we will save your information so you can pick up where you left off. We may use Website Information to serve ads to you across multiple devices, such as your computer, smartphone, or tablet, or to limit the number of times you see our ads. We may also use Website Information to customize your experience with and analyze your use of our websites and interaction with our ads.
We may transmit certain Website Information to third party advertising companies we work with ("Ad Companies") to, among other purposes, measure the efficiency of our advertising or track referrals to our website by Ad Companies. Some of these Ad Companies may be able to associate Website Information with other information they already have about you.
We advertise through Ad Companies on websites, mobile apps, and internet-connected platforms such as streaming TV devices. Some of these sites, apps, and platforms may use cookies, web beacons and other technology to capture and transmit information about you or your device to us or our service providers. These service providers may use information about your visits to and interactions with this and other websites, mobile apps and platforms, or the ads themselves, together with information about you, your purchases or interests (which may include Website Information), to provide ads about goods and services that may be of interest to you ("Interest Based Advertising"). Some of this information may be exchanged with us or other service providers for market research or to analyze and manage our advertising and marketing efforts.
You may have other means of controlling the use of cookies and other tracking technologies on this and other websites. You may be able to instruct your browser or mobile device to warn you each time a cookie is being sent, or to reject all or certain kinds of cookies. Typically, you can do this by changing the privacy settings on your internet browser or device. However, if you choose to reject cookies, some websites may not function properly, and some website services may be diminished. In most cases, you must manage these settings on each of your browsers or devices (i.e., blocking cookies on your desktop browser may not be effective for your mobile device).
Your browser or device may include a "do not track" (DNT) setting that signals websites to disable tracking by third parties, such as advertising companies.
While we believe that these means of controlling the use of cookies and other tracking technologies constitute reasonable choice regarding Website Information and Interest Based Advertising, some cookies and other tracking technologies may persist on this and other websites.
We will send our policyholders a written privacy policy with any changes at least Once (1) a year. Website visitors who are not policyholders should refer to the date at the top of this notice to see if it has been updated.
Why do you ask for my e-mail address?
When you quote or buy insurance on our website, we collect your e-mail address so that we can send you e-mails concerning your transactions with us. We may also send updates with other information we think you will find useful. You can stop receiving these updates by using the links provided in the emails. Customers may also manage their preferences in the policy services area of our website.
We will share your e-mail address with our service providers and your selected agent or broker. We will not share your e-mail address with other companies for their marketing purposes without your consent.
What about website security?
Our security measures help ensure that your data is secured and encrypted, so that others cannot access it while in transit. We limit access to our servers and require our employees to adhere to high standards of ethics and integrity in performing their jobs.
What about links to other websites?
Our website may contain links to other sites that are not maintained by us. We make no warranties or representations about other websites. We recommend that you read the privacy and security policies of these sites.
Password Registration
Our LGM Website is restricted and requires a user identification code ("User ID") and a password for access. Unauthorized use of or access of such sites is strictly prohibited.
In accessing LGM sites requiring a User ID and password, you agree that:
-           LGM is entitled to act on instructions received under your User ID and password.
-           LGM is not liable for any unauthorized access to your personal information that is not the direct result of gross negligence or intentional misconduct on the part of LGM.
-          You will keep your password confidential and you will notify LGM immediately if you believe someone else has obtained your User ID and password or any unauthorized access to the online service site has occurred or may occur.
-          LGM may block access to the online service site without prior notice if we believe your User ID and password are being used by someone other than you, if any unauthorized access to your personal information has occurred or may occur, or for other reasons.
Geographic Location Identification
When you visit our Web site, you may see messages tailored to your specific state or city. We are able to identify your general geographic location using a system that recognizes and pinpoints the location of publicly routed IP addresses - the unique numbers computers use to communicate with other devices on computer networks. Though we can identify your geographic location, we do not receive your personal information. We identify your location only to provide a more tailored experience for you.
Monitoring and Enforcement; Termination
LGM has the right to:
Remove or refuse to post any user contributions for any or no reason in our sole discretion.
Take any action with respect to any user contribution that we deem necessary or appropriate in our sole discretion, including if we believe that such user contribution violates the TOU, including the content standards, infringes any intellectual property right or other right of any person or entity, threatens the personal safety of users of the website or the public or could create liability for LGM.
Disclose your identity or other information about you to any third party who claims that material posted by you violates their rights, including their intellectual property rights or their right to privacy.
Take appropriate legal action, including without limitation, referral to law enforcement, for any illegal or unauthorized use of the website.
Terminate or suspend your access to all or part of the website for any or no reason, including without limitation, any violation of these TOU.
Without limiting the foregoing, we have the right to fully cooperate with any law enforcement authorities or court order requesting or directing us to disclose the identity or other information of anyone posting any materials on or through the Website. YOU WAIVE AND HOLD HARMLESS LGM AND ITS AFFILIATES, LICENSEES AND SERVICE PROVIDERS FROM ANY CLAIMS RESULTING FROM ANY ACTION TAKEN BY ANY OF THE FOREGOING PARTIES DURING OR AS A RESULT OF ITS INVESTIGATIONS AND FROM ANY ACTIONS TAKEN AS A CONSEQUENCE OF INVESTIGATIONS BY EITHER SUCH PARTIES OR LAW ENFORCEMENT AUTHORITIES.
However, we do not undertake to review all material before it is posted on the Website, and cannot ensure prompt removal of objectionable material after it has been posted. Accordingly, we assume no liability for any action or inaction regarding transmissions, communications or content provided by any user or third party. We have no liability or responsibility to anyone for performance or nonperformance of the activities described in this section.
Reliance on Information Posted
The information presented on or through the website is made available solely for general information purposes. LGM does not warrant the accuracy, completeness or usefulness of this information. Any reliance you place on such information is strictly at your own risk. LGM disclaims all liability and responsibility arising from any reliance placed on such materials by you or any other visitor to the website, or by anyone who may be informed of any of its contents.
This website may include content provided by third parties, including materials provided by other users, bloggers and third-party licensors, syndicators, aggregators and/or reporting services. All statements and/or opinions expressed in these materials, and all articles and responses to questions and other content, other than the content provided by LGM, are solely the opinions and the responsibility of the person or entity providing those materials. These materials do not necessarily reflect the opinion of LGM. LGM is not responsible, or liable to you or any third party, for the content or accuracy of any materials provided by any third parties.
Changes to the Website
LGM may update the content on this website from time to time, but its content is not necessarily complete or up-to-date. Any of the material on the website may be out of date at any given time, and LGM is under no obligation to update such material.
Arbitration
At LGM's sole discretion, it may require you to submit any disputes arising from the use of these TOU or the website, including disputes arising from or concerning their interpretation, violation, invalidity, non-performance, or termination, to final and binding arbitration under the Rules of Arbitration of the American Arbitration Association applying Tennessee law.
Limitation on Time to File Claims
ANY CAUSE OF ACTION OR CLAIM YOU MAY HAVE ARISING OUT OF OR RELATING TO THESE TERMS OF USE OR THE WEBSITE MUST BE COMMENCED WITHIN ONE (1) YEAR AFTER THE CAUSE OF ACTION ACCRUES, OTHERWISE, SUCH CAUSE OF ACTION OR CLAIM IS PERMANENTLY BARRED.
Waiver
No waiver of by LGM of any term or condition set forth in these TOU shall be deemed a further or continuing waiver of such term or condition or a waiver of any other term or condition, and any failure of the Company to assert a right or provision under these TOU shall not constitute a waiver of such right or provision.
Entire Agreement
The TOU and LGM's included Privacy Policy constitute the sole and entire agreement between you and LGM with respect to the website and supersede all prior and contemporaneous understandings, agreements, representations and warranties, both written and oral, with respect to the website.
Disclaimer of WarrantyTHE CONTENT AND MATERIALS IN THIS SITE ARE PROVIDED "AS IS" AND WITHOUT REPRESENTATIONS OR WARRANTIES OF ANY KIND, EITHER EXPRESS OR IMPLIED. TO THE FULLEST EXTENT PERMITTED BY LAW, LGM EXPRESSLY DISCLAIMS ALL WARRANTIES, EXPRESS OR IMPLIED, WITH RESPECT TO THIS SITE INCLUDING, BUT NOT LIMITED TO, IMPLIED WARRANTIES OF MERCHANTABILITY, FITNESS FOR A PARTICULAR PURPOSE AND NON-INFRINGEMENT. LGM DOES NOT WARRANT OR REPRESENT THAT THE FUNCTIONS OR OPERATION OF THIS SITE WILL BE UNINTERRUPTED OR ERROR-FREE, THAT DEFECTS WILL BE CORRECTED, OR THAT THIS SITE, ITS SERVERS OR ANY E-MAIL SENT FROM LGM ARE FREE OF VIRUSES OR OTHER HARMFUL COMPONENTS.Limitation of LiabilityTO THE FULLEST EXTENT PERMITTED BY LAW, LGM SHALL NOT BE LIABLE FOR ANY INJURY, LOSS, CLAIM, OR DAMAGE, NOR ANY INDIRECT, SPECIAL, INCIDENTAL OR CONSEQUENTIAL DAMAGES OF ANY KIND, WHETHER BASED IN CONTRACT, TORT, STRICT LIABILITY OR OTHERWISE, WHICH ARISES OUT OF (A) THE USE OF, OR INABILITY TO USE, THIS SITE OR CONTENT FOUND IN THIS SITE, OR (B) UNLESS RESULTING FROM THE GROSS NEGLIGENCE OR INTENTIONAL ACTIONS OF LGM, THE UNAUTHORIZED ACCESS TO OR ALTERATION OF YOUR TRANSMISSIONS OR DATA, EVEN IF LGM HAS BEEN ADVISED OF THE POSSIBILITY OF SUCH DAMAGES.Jurisdiction / Enforceability
Use of this site shall be governed by and construed in accordance with the laws of the State of Tennessee without giving effect to any principles of conflicts of laws. Any dispute concerning this site shall be subject to the exclusive venue of a court of competent jurisdiction in Coffee County, Tennessee.
Should any provision of these TOU be held invalid, unlawful or for any reason unenforceable, then the invalid, unlawful or unenforceable provision shall be severable from the remaining provisions. Such invalid, unlawful or unenforceable provision shall not affect the validity or enforceability of the remaining provisions.
(Last Updated July 17, 2020)