Farm Insurance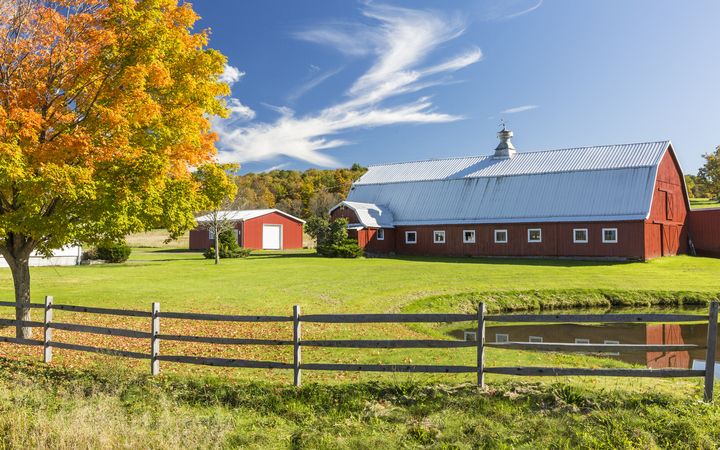 Farm Insurance in Tullahoma, Tennessee
If you live on a farm, it is important to have the right type of insurance. Whether you run a large-scale farming operation or a small, family-owned farm, we have the farming coverage you need here at Lester, Greene, McCord and Thoma Insurance. Although standard farm insurance policies cover real and personal property, there are special provisions and limitations.
We offer a range of insurance for farming businesses. Some of the types that we carry are: 
Livestock Insurance
Crops, Grains, & Nurseries
Farm Management Services
Homeowners
Personal Property Coverage
Liability Coverage
Injury to Others
Detached Structures like barns, living quarters, and other detached structures
Farm Homeowner's Insurance
First, we must determine if your dwelling is considered a large-scale farming operation or a small, family-owned farm home since there are coverage differences. A farm homeowner's insurance policy covers the dwelling. It also covers most personal property in the dwelling and insured outbuildings. From fires to falling objects, the policy includes a wide array of covered damages.
Farm Property Insurance
This insurance covers your equipment, crops and tools used for farming operations. The possible perils range from theft to building collapse and much more. You can also add farm liability insurance, which covers up to the limit if someone sustains a personal injury or personal property damage while on your property. For barns, confinement buildings and other structures with high-value items, ask about barn insurance for adequate protection.
Farm Renters Insurance
If you rent a farm house with or without buildings, the owner must provide insurance for any structures. However, farm insurance for renters covers your personal property in the home and any equipment, tools or grain stored in buildings. There is also farm liability coverage to protect you from personal injury claims.
At Lester, Greene, McCord and Thoma Insurance, we remain committed to providing quality service and reasonable prices. We can help you obtain any of these insurance policies as well as umbrella coverage and other optional provisions. If you own a farm and want to update coverage or need to insure a new property or rental, please contact us for a free quote. We offer farm & ranch insurance coverage for all of Tennessee with a focus on Tullahoma, Manchester, Winchester, Lynchburg, Decherd, Shelbyville and surrounding areas.
This content represents only brief statements that relate to coverages. Please consult your independent agent for specific coverages, conditions and exclusions, as well as information about other fine products from Lester, Greene McCord and Thoma Insurance.